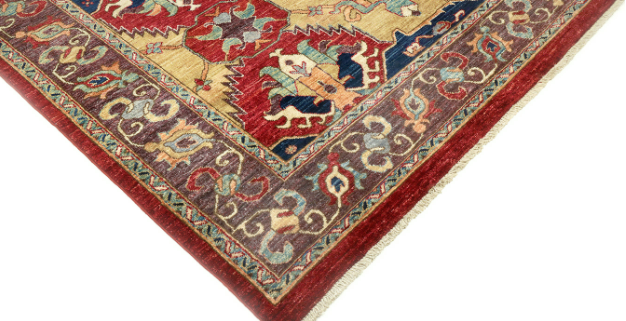 You need to know the difference in having a professional clean your carpet and a Do-It-Yourself (DIY) carpet cleaning arrangement. However, you have to bear in mind associated costs such as renting a machine and driving up prices. Eventually, by avoiding hiring professional carpet cleaners, you will compromise a measurable level of quality in your cleaning. At Royal Oriental Rugs, we are professionals in area rug cleaning services and repair.
The Benefits And Difference In Having A Professional Clean Your Carpet 
The benefits of hiring professional rug cleaners for cleaning services include: 
Your rug will have a new appearance, and it will appear new.

Assist in getting rid of allergens that make you sick.

It will guarantee the lifespan of your rug.

It will help you to save money for replacements of rugs.
Royal Oriental Rugs are perfect for adding warmth, color, and comfort to your living and dining room floors and dealing with the unfortunate dirt, spots, and stains on your rugs and the urine of pets on your beautiful carpets. Hire professionals who are cleaning experts, restoring and giving your carpets a new look.
Royal Oriental Rugs will clean to your satisfaction and ensure your carpets last longer to prevent replacing them frequently. In addition, this will give you the opportunity of channeling your hard-earned money to other aspects that will assist in beautifying your home.
Can You Make Use of Rug Doctors?
Rug doctors are only manageable as they can only handle the surface of your carpet cleaning. They remove dirt and stains that are visible and clean them with their limited skills; they will not do deep cleaning for your carpets, they are not skilled in area rug cleaning services and repair. Get a satisfying cleaning, and it is more appropriate to hire professionals; only then would you know the difference in having a professional clean your carpet.
The Quality Choice Is Hiring A Professional Carpet Cleaning Service
If you seek deep cleaning, impressive, valuable, and quality carpet cleaning, your best shot is hiring professionals. When you hire professional services for cleaning your carpets, it is not just the top of the mats that are cleaned but also the padding. 
By cleaning your carpets, you are also risking damaging your carpet. Some of the rental carpet cleaners can be harsh, which may lead to speeding up the wear and tear of your cherished carpets than professional services. We are dedicated cleaners and keenly concerned that you know the difference between having a professional cleaning your carpet. We know how to care for your specific type of carpet and ensure quality delivery.
Contact Us
If you are interested in knowing the difference in having a professional clean your carpet. Contact us at Royal Oriental Rugs today. We offer quality service, delivery, and impressive cleaning services that will keep you glued to us. Please don't lose your money over replacing your rugs; we can give your carpet a new look and handle the rough edges of your rug. 
https://royalorientalrug.com/wp-content/uploads/2021/07/The-Difference-In-Having-A-Professional-Clean-Your-Carpet.png
399
626
Royal Oriental Rugs
https://royalorientalrug.com/wp-content/uploads/2021/09/d7a3b4fa-8f28-446b-8fa2-510a0dcc176b.png
Royal Oriental Rugs
2021-07-01 15:55:33
2022-01-14 10:35:43
The Difference In Having A Professional Clean Your Carpet